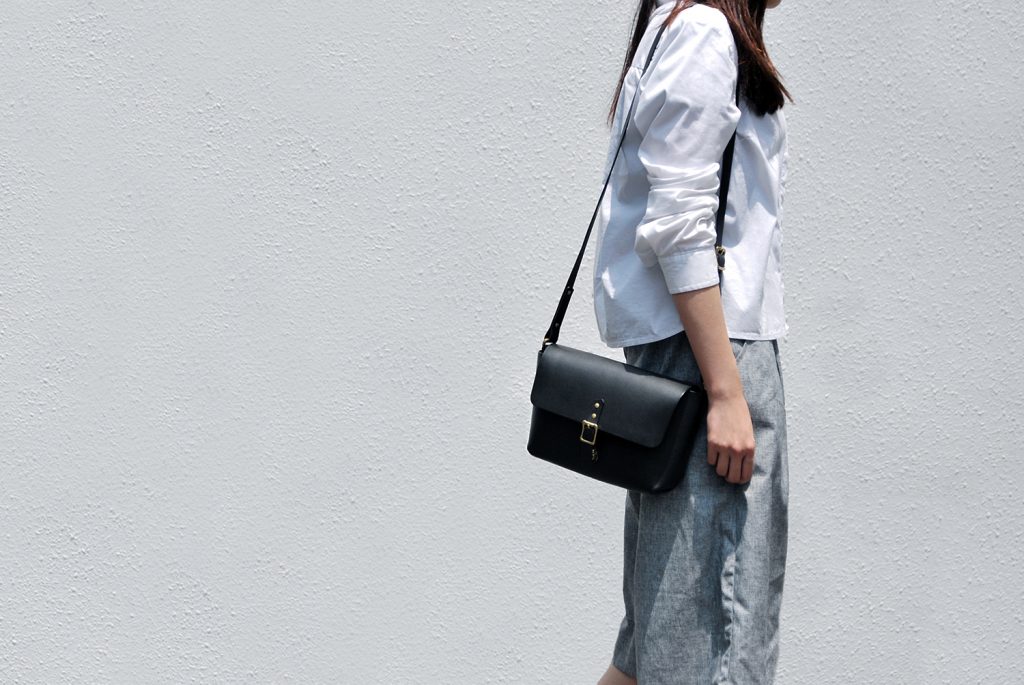 S-SATCHEL BAG 極簡小方包・BLACK黑
低調而內斂的恰到好處設計,是我們對方包系列的最佳詮釋。
在方包系列設計中,從對釘釦五金的數量/尺寸/位置,以及對包體的長寬厚比例等,一直是我們在外型上的執著之處,這一切不只是要滿足可用好用,更多的是在低調而不誇張的包型設計中仍保有接近精準的美感。
因此在第一代方包系列出產後,我們仍然不斷的來回修正所有的細節與比例,在使用與美感上試圖達到最恰當的設計。
方包皮料採用歐洲植物鞣牛皮製作,刻意呈現皮革的天然紋理與溫潤厚重手感。隨著使用的時間累積,皮革表面將會呈現獨有的光澤質感。並同時搭配極簡純銅金屬釦件,提升整體質感。
材質:歐洲植鞣牛皮、黃銅釦件、蠟線
顏色:黑色
設計/產地:台灣
原料來源:歐洲、台灣
配件:防塵套一只、提袋一個
內袋:一大一小
外袋 : 一小
售價:NTD 4980
The low-key and hit the spot design is the best interpretation of our bag series.
In the design of the satchel bag series, from the quantity, size, position of the metal hardware to the length, width, and thickness proportion of the bag body, it has always been our persistence on the appearance. All of this is not only to meet the available and easy to use, but also keep more low-key bag design that still maintains close to the precise beauty.
Therefore, after the first-generation satchel bag series was produced, we still continued to revise all the details and proportions, trying to achieve the most appropriate design in terms of use and aesthetics.
The satchel bag leather is made by European vegetable-tanned cowhide leather, which deliberately presents the leather's natural and warm texture. Over time, the leather surface will have a unique shiny. And with golden clip to improve the overall texture.
Size: W24.5 x H16 x D7 cm
Material: European Vegetable Tanned Cowhide, Brass Fasteners, Wax String
Color: Black
Design/Made: Taiwan
Source: Europe, Taiwan
Accessories: Dust Cover X1, Bag X1
Inner Bag: Big X1, Small X1
Outer Bag: Small X1
Price: NTD 4980