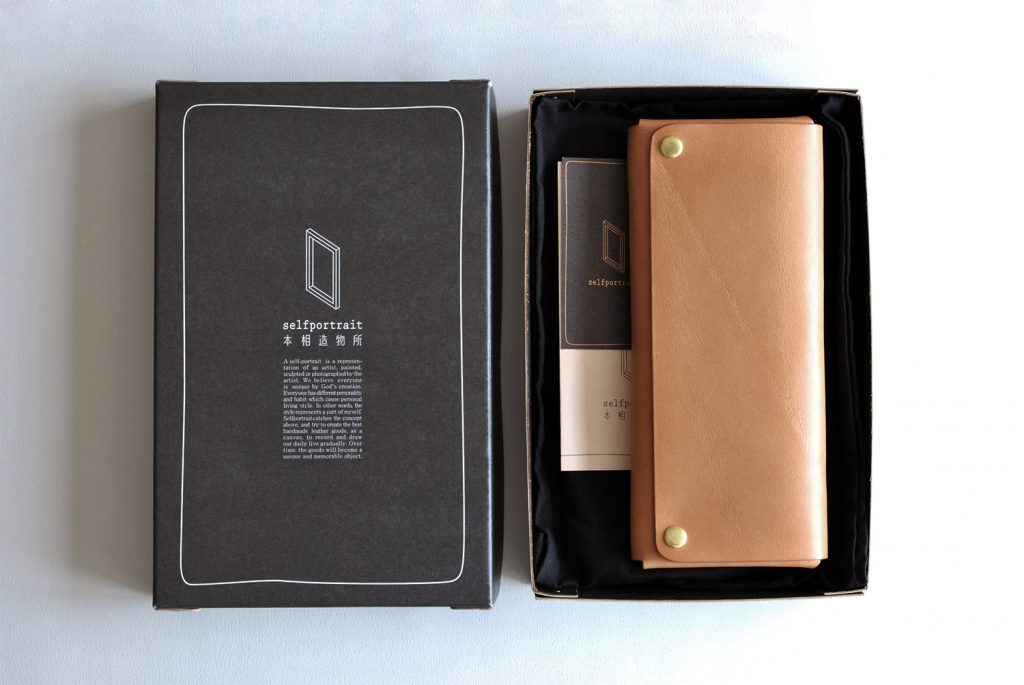 延續對方塊厚短夾的設計概念與型態,在長夾設計中,不只打破制式化的卡夾分隔,更讓每個使用者自己去定義多重使用方式。長夾內所有分隔該放置的內容物,都由每個人自己去發掘,找到最適合自己的使用方式與習慣。
透過精準的距離分割與厚度預留,利用折面將一體成形的長夾版型精準釦合在恰當的位置,並同時預留與分隔出鈔票與卡片存放空間。極簡與精準的創新設計 ,讓握在手裡的長夾無時無刻都成為亮點。
長夾皮料採用歐洲植物鞣牛皮製作,刻意呈現皮革的天然紋理與溫潤厚重手感。隨著使用的時間累積,皮革表面將會呈現獨有的光澤質感。並同時搭配極簡純銅金屬釦件,提升整體質感。
材質:歐洲植鞣牛皮、黃銅釦件、蠟線
顏色:棕色
設計/產地:台灣
原料來源:歐洲、台灣
配件:防塵套一只、收納盒一組
鈔票數量:共三層,每層約10~15張(各國貨幣尺寸均可)
卡片數量:共四格,每格約10~12張,也可放零錢
售價:NTD 3780
Continuing the design concept and type of the cube wallet, the long wallet not only the standard card space separation is broken, but also each user can redefine multiple uses. All the spaces in the long wallet can be explored by each person to find the most suitable use method and habits.
Through precise distance division and thickness reserve, the shape of wallet is not only accurately buckled in the appropriate position by using folded surfaces, but also reserve and separate banknote and card space. The minimalist and precise innovative design makes the wallet in your hand being a highlight all the time.
The long wallet leather is made by European vegetable-tanned cowhide leather, which deliberately presents the leather's natural and warm texture. Over time, the leather surface will have a unique shiny. And with golden clip to improve the overall texture.
Size: W20.5 x H9 x D2.5 cm
Material: European Vegetable Tanned Cowhide, Brass Fasteners, Wax String
Color: Brown
Design/Made: Taiwan
Source: Europe, Taiwan
Accessories: Dust Cover X1, Box X1
Banknotes: 3 Layers, Each Layer 15 to 20 (all currencies can be sized)
Cards: 4Units, Each Unit 10 to 12
Price: NTD 3780